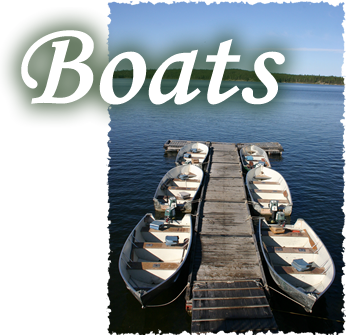 Our fleet consists of 16' alumarine boats with 25hp Yamaha motors. If you are familiar with either of these brands you will know that this is a very reliable combination and we take great pride in their maintenance and upkeep.
Each boat comes with four padded swivel seats. Four people to a boat is possible, however many prefer two or three per boat for comfort and extra travelling speed. Maximum capacity is five adults per boat. Life jackets and all safety equipment are provided. **New** All boats now come equiped with Lowrance Depth Finders.
Your boat will be cleaned at the end of every day so it is ready to go when morning comes.

**New** We have added a 20ft harris pontoon boat to the fleet. Comes with comfortable seating for 8 (maximum 10 people), livewell, 4 swivel seats, a deluxe reclining captain's chair and sterio. We had great reviews from all who had this boat out; many like the ability to move around or let children run free. Inquire early as this boat has proved very popular!